Christmas mass
Calendar
We offer you a moment of meditation, a break of peace, family joys, sharing and hope for the coming year.
La Grotte des Demoiselles once again revives the tradition of celebrating Christmas in the heart of the underground cathedral. For more than 50 years 70 meters underground the nativity of Jesus was celebrated! This year, the Christmas celebration will resume on December 24 at 4 pm.
The Mass will be celebrated by Father Gabriel and accompanied by organist Sylvain Pluyaut.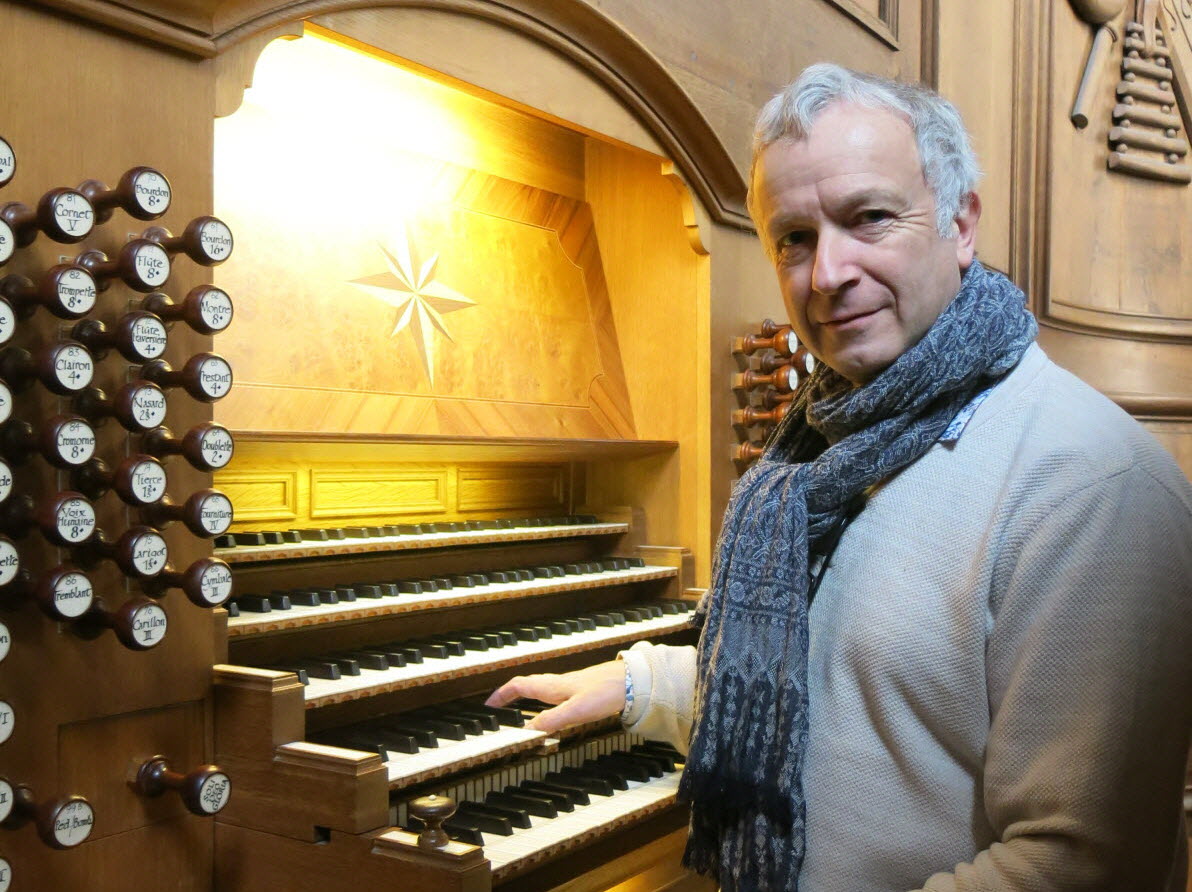 Sylvain Pluyaut is, through study and experience, an artist familiar with all the disciplines of the organist's art: interpretation, harmonization, accompaniment, improvisation and ensemble music. His style combines a deep knowledge of tradition, but also fantasy, the virtuosity, and the spirit...
He had the honour of performing three times at Notre-Dame de Paris.
At the end of June 2021, Sylvain Pluyaut left the CRR of Dijon and also gradually his position as organist at the cathedral to freely exercise his vocation as concert organist and settled in Montpellier.
Practical information:
Time of Celebration: 4pm

Duration of celebration: 1h30 approx

Book online or by phone at 04 67 73 70 02 (during opening hours)

Same day ticket collection at the box office 45 min before the start of the celebration

Entrance to the cave will be from 3:15 pm to 3:50 pm with regular access through the funicular until the beginning of the celebration.

You will be able to settle in the Cathedral Hall with respect for places and security. It is possible and recommended to bring a small cushion or a small folding to sit more comfortably. Some chairs will be available for people with reduced mobility.

The constant temperature in the Grotto is 15°C. We recommend you wear warm clothing and suitable footwear.