Chapter 3
The cathedral of underground wonders
---
This is the heart of the legend, the highlight of your visit to the Grotte des Demoiselles. When the genius of Mother Nature sculpts incredible masterpieces, there is so much to see that everyone leaves with their own story to share ...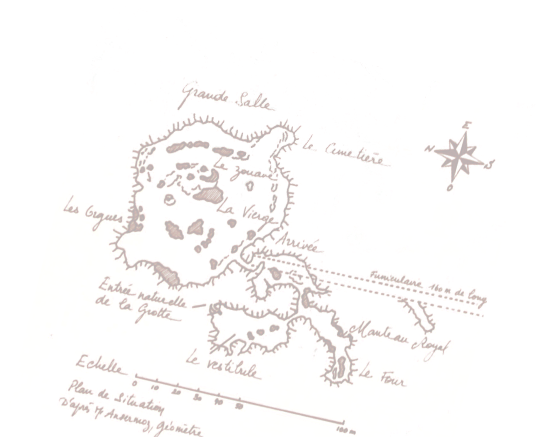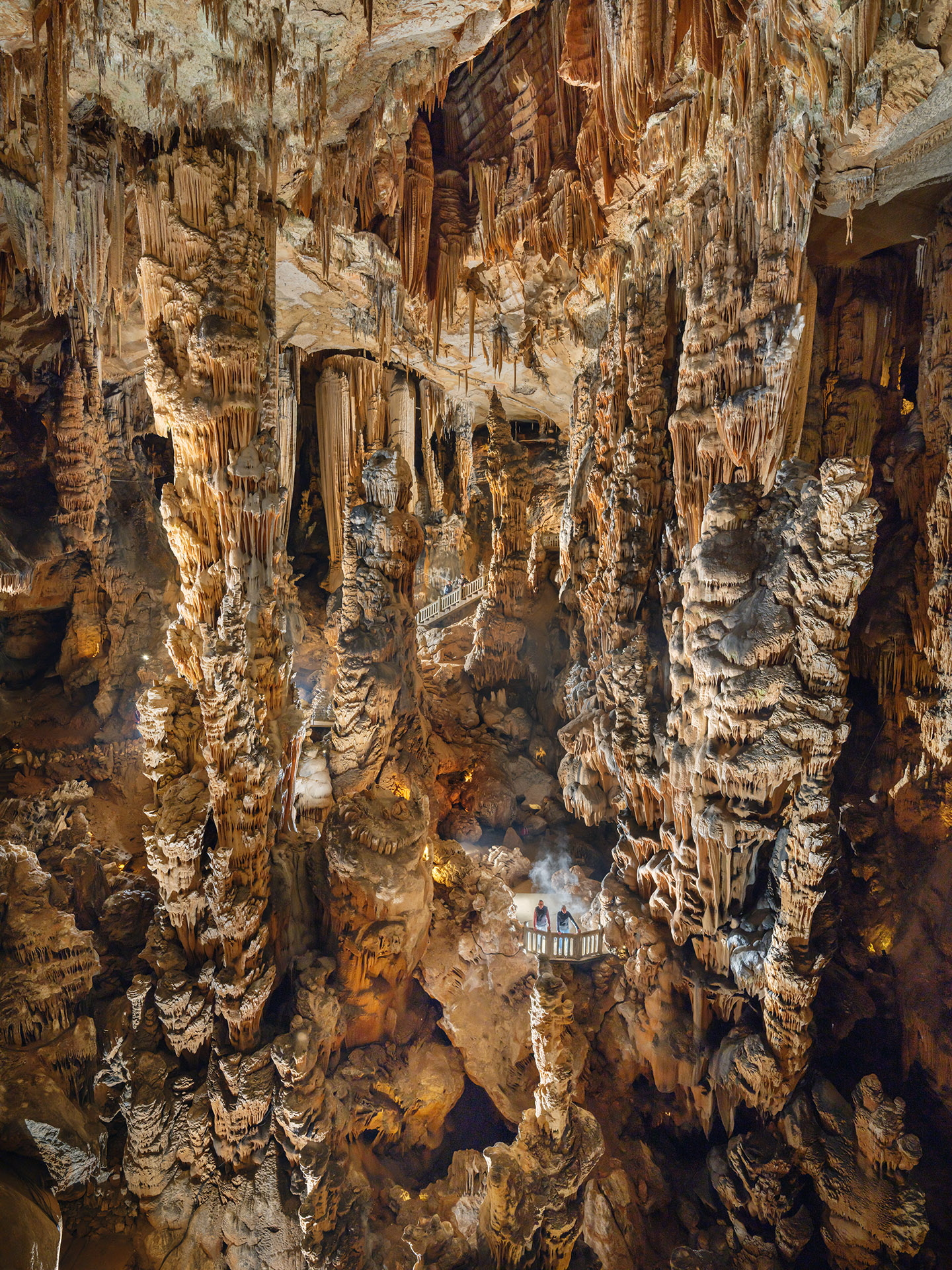 Notre-Dame-des-Demoiselles
Words can say everything about this exceptional place. And yet, your emotions speak first when you enter the fantastic cathedral hall. Think that if it is so named, it is because only a cathedral equals its size : 50 meters high, 48 meters wide, 120 meters wide! These are the dimensions of Notre-Dame-de-Paris… at a depth of 70 m. The acoustics are up to par: many concerts are given here, and midnight masses were celebrated there for a long time at Christmas.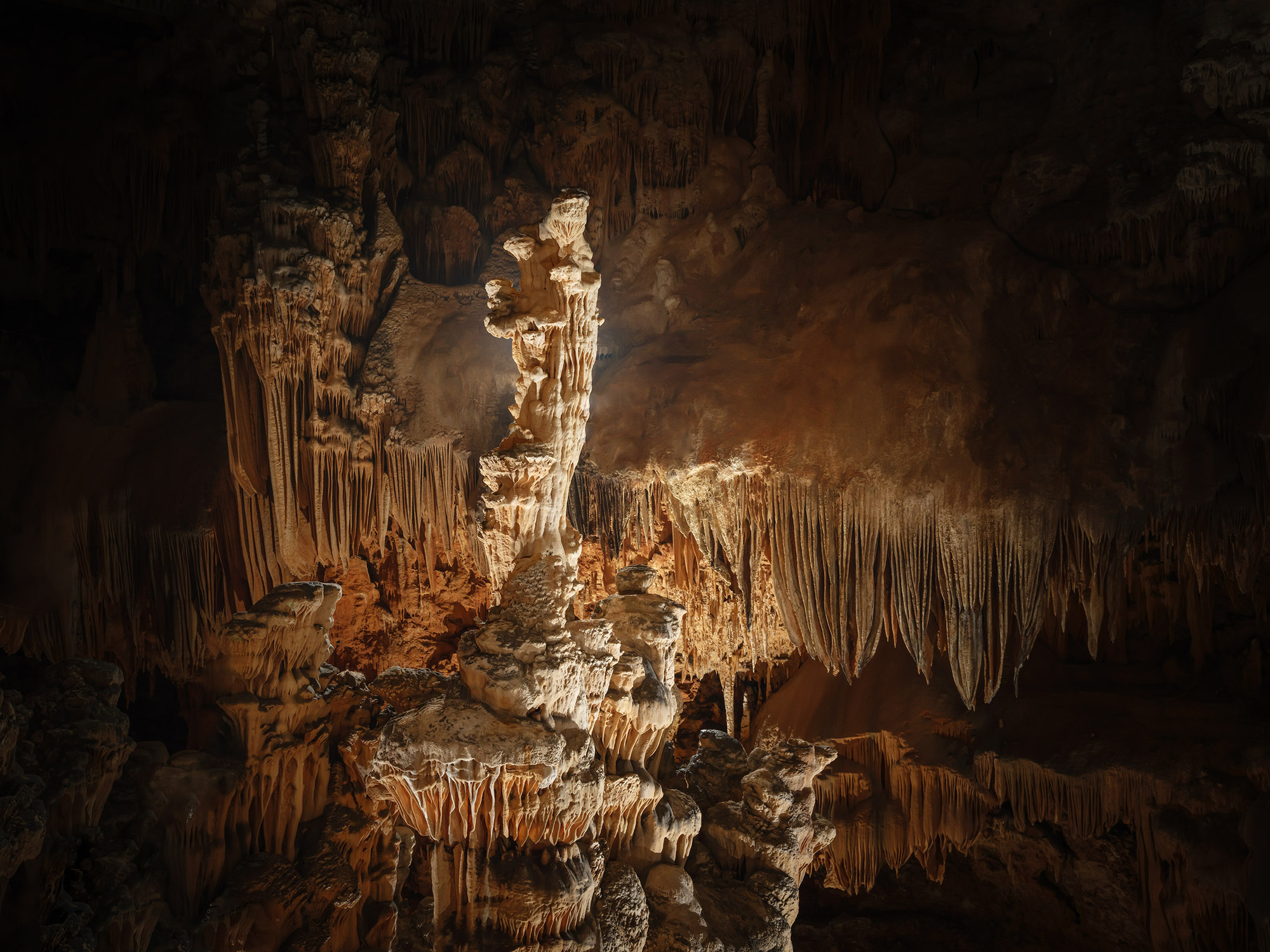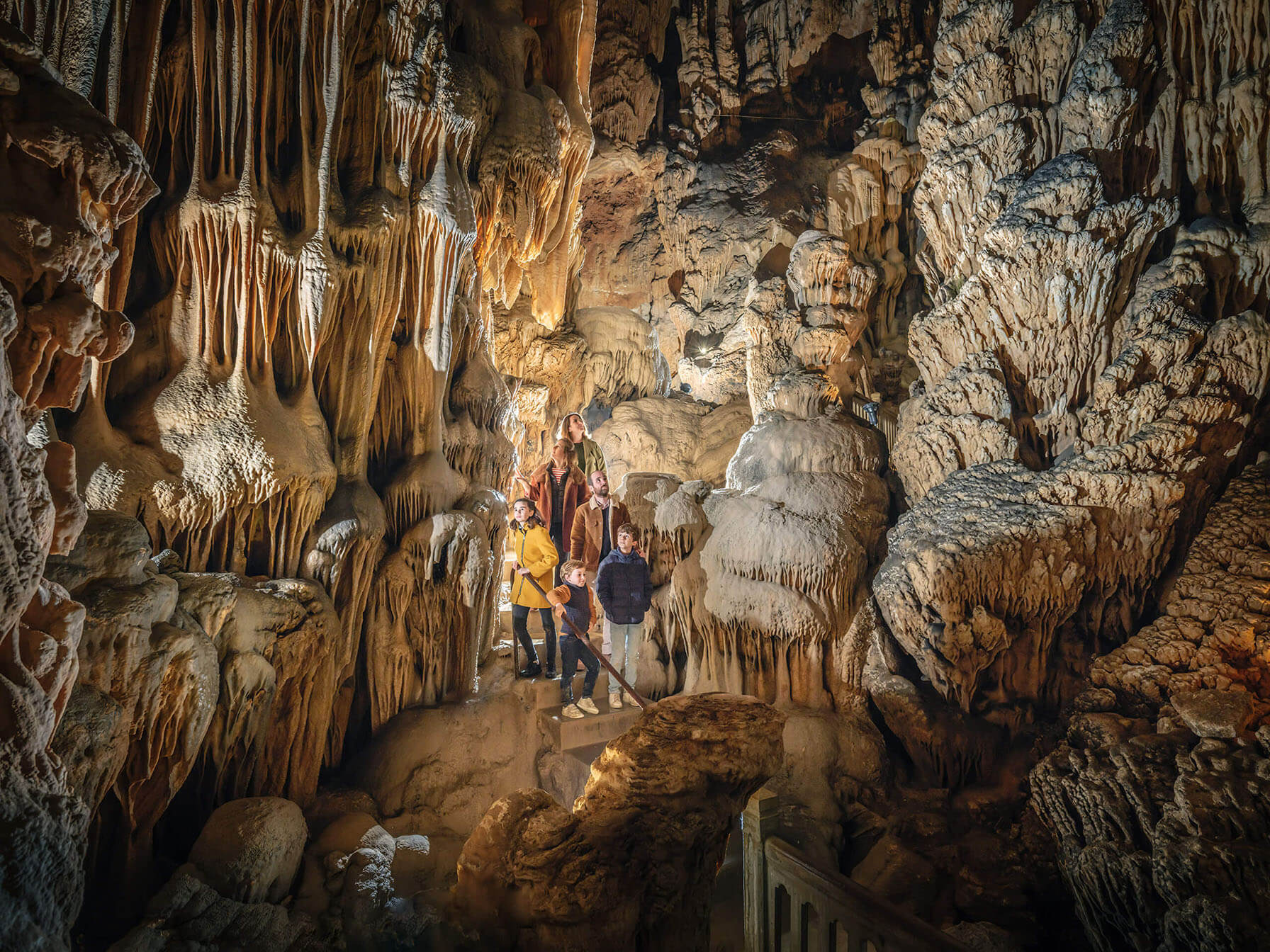 It's your turn to board the funicular, explore the Grotte des Demoiselles and take part in this amazing adventure as your imagination takes you. Let her guide you to discover the wonders hidden in this incredible setting of countless concretions, carved drop by drop for millions of years. The disproportionate organs, the gigantic draperies, the wall with a thousand columns immediately strike the eye. The multitude of shapes and colors will inspire you with other visions… Disturbing gargoyles, dancing ladies or debonair santons, here ** each concretion delivers a story that is up to you to take with you.
And then, to the heart from this majestic space, you will have the privilege of admiring one of the most famous stalagmites in the history of geology, a concretion unique in the world: the one we call "the virgin and child" **, immaculate natural calcite statue.