Afternoon Subterranean Sensation
Thematic
Live the cave experience differently. Let yourself enjoy the subterranean adventure!
Are you ready to live a unique and unforgettable adventure in the heart of the earth? La Grotte des Demoiselles offers you an exceptional experience that will immerse you in the depths of nature, allowing you to discover its hidden secrets in an immersive way and captivating. With abseiling and a visit to the original lantern!
Let us guide you through the three steps of this unique experience.
1. Journey to the Aven de l'Eure
After this unique adventure in the Grotte des Demoiselles, you will emerge and walk towards the Aven de l'Eure, another hidden wonder. A short 15-minute hike will take you to this fascinating destination. Here you will discover the fascinating geological history of the Thaurac plateau, as well as its best kept secrets.
2. Abseiling
The moment you've all been waiting for: equipped with your harness, helmet and headlamp, you'll prepare for a rappel down the Aven de l'Eure. This excursion off the beaten path will open the doors to a new world, allowing you to discover perspectives that have yet to be explored. Under the wise advice of our guide, you will learn the fundamental techniques of abseiling and moving along the lifeline. In addition, you will master the art of rope climbing in a 10-meter-high well!
3. Lantern Exploration
Meet Guillaume, our caving enthusiast and experienced instructor. With it, you will plunge into the bowels of the Grotte des Demoiselles, exploring the upper network by the light of your lantern alone. Imagine yourself as the first explorers in 1780, with the advantage of a caving professional who knows every contour of the cave.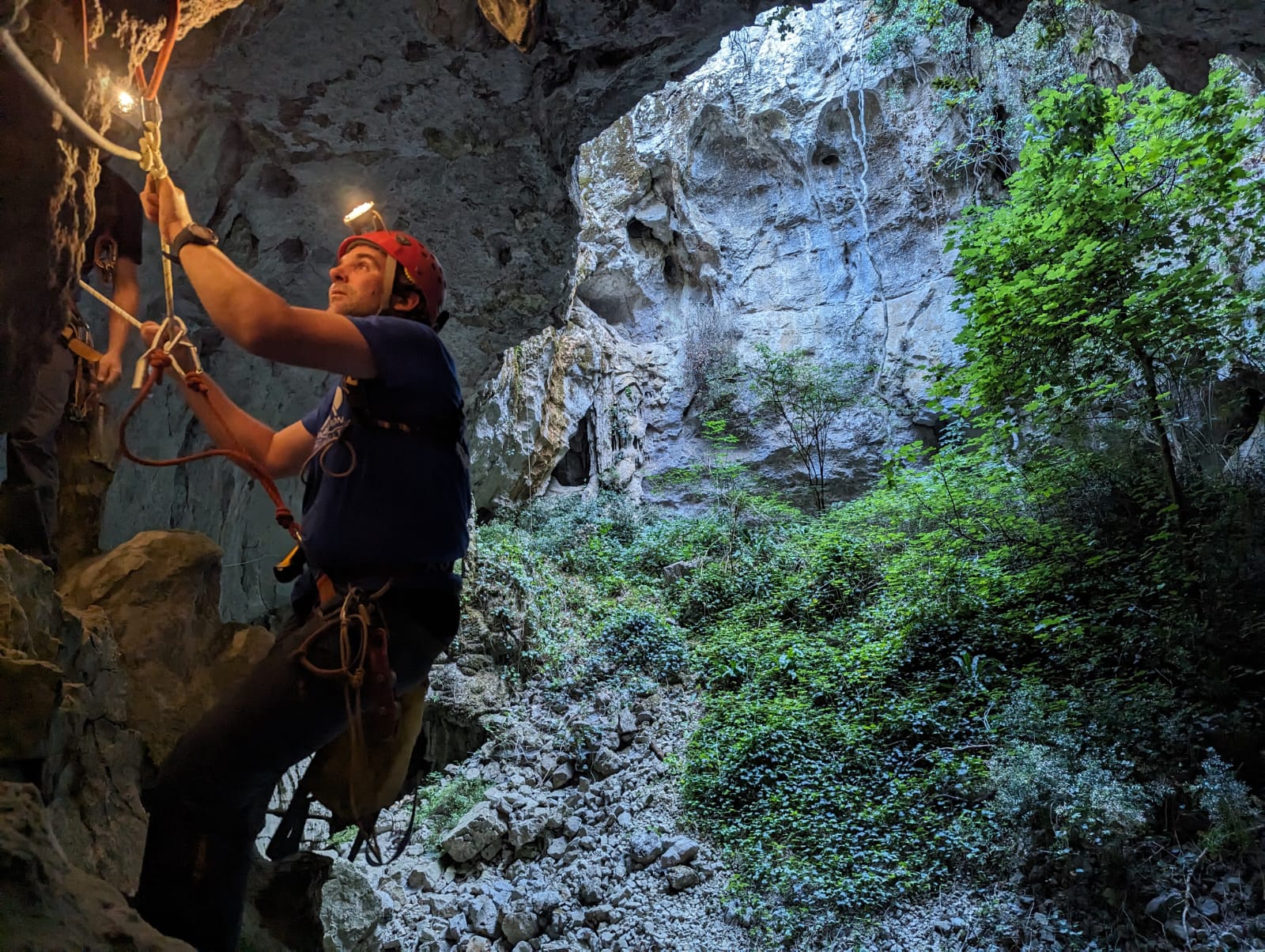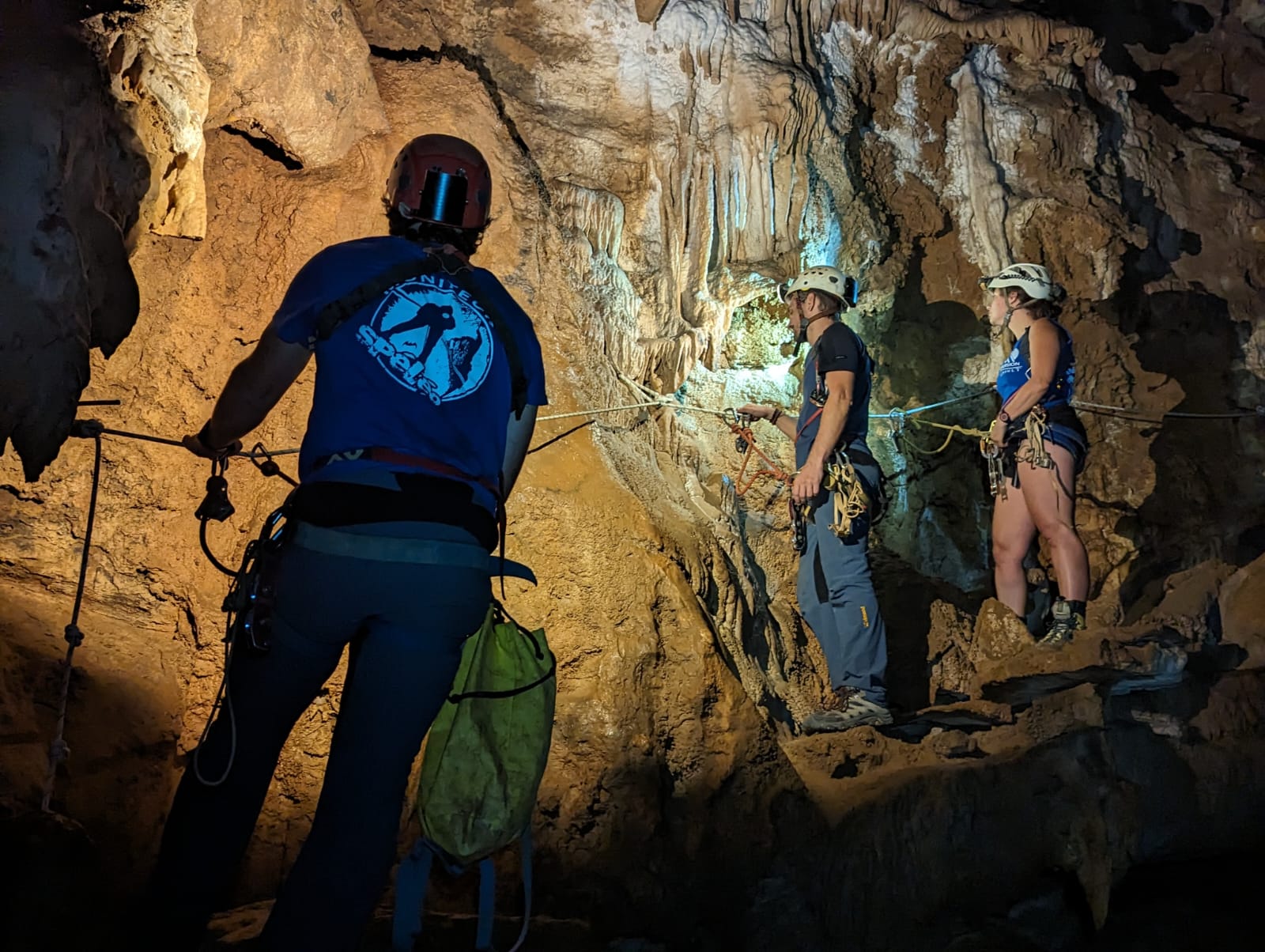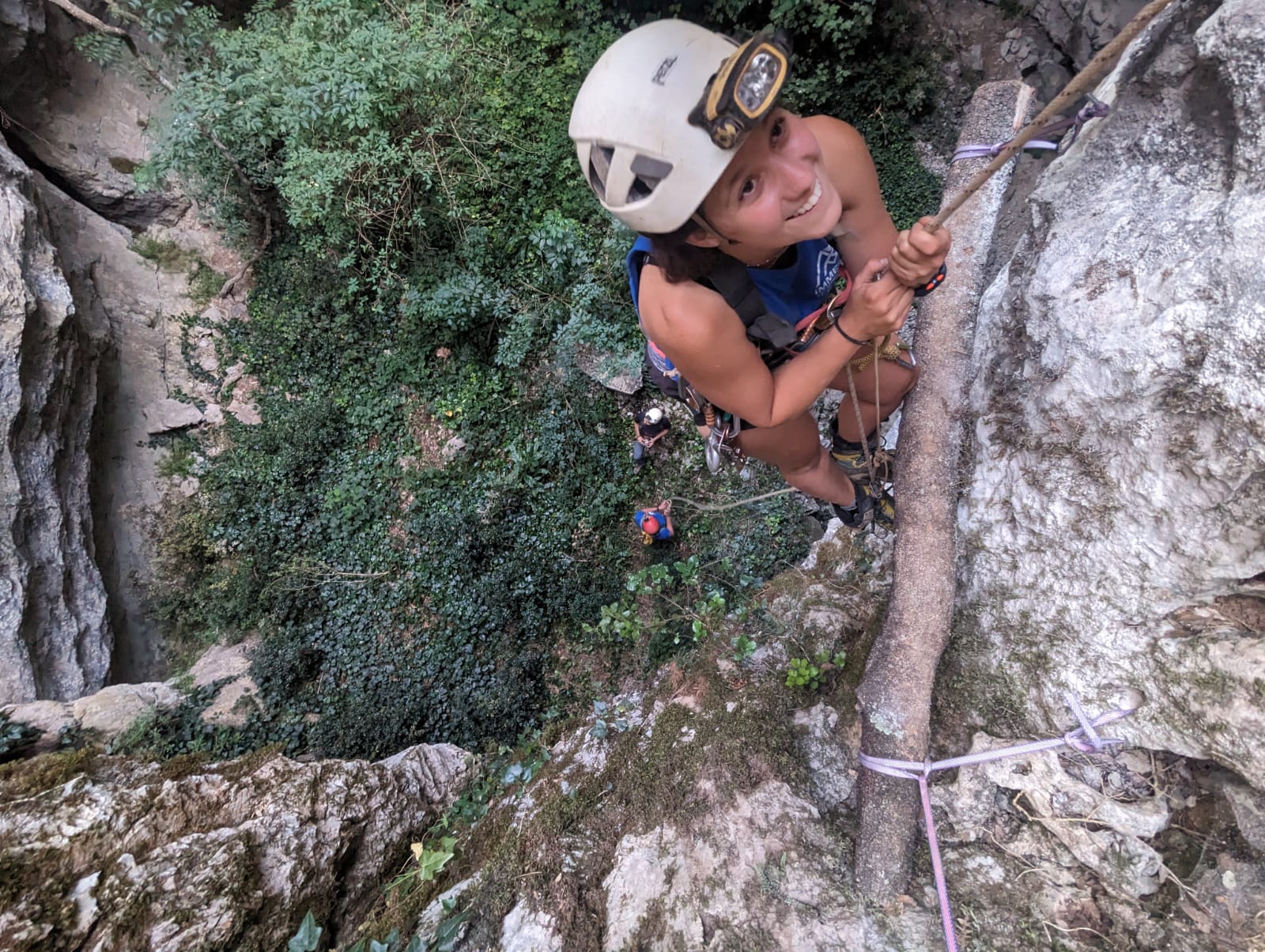 EQUIPMENT
What is lent to you: Helmet, harness, descender, cyclonic lamp... (We recommend that you bring warm clothes and shoes suitable for a visit in a humid environment.)
What you need to bring: Clothing likely to be stained or soiled, sports shoes, shorts.
MANDATORY RESERVATION
Limited number of places: 6
Price: 51€ per person
Reception: Grotte des Demoiselles 15 minutes before departure
Duration: 4 hours
Accessibility: from 8 years old, suitable for families
Tour in French only!
Contraindications
This list is indicative but not exhaustive:
Pregnancy, herniated disc, heart and joint disease in general, history of severe head trauma, Meniere's vertigo, cerebral vascular malformation, ophthalmic problem (tell us)... All participants agree to have civil liability. For security reasons, on-board cameras (GoPro type) are only authorized under certain conditions.
Access conditions
Mandatory written parental authorization for minors.
From 60 years old and PRM: medical certificate of less than 3 months.
Maximum weight: 115kg (Unfortunately, our equipment may not be suitable for everyone. However, we are committed to inclusiveness and are working to improve our offer. Do not hesitate to contact us contact by email or phone if you have any doubts.)