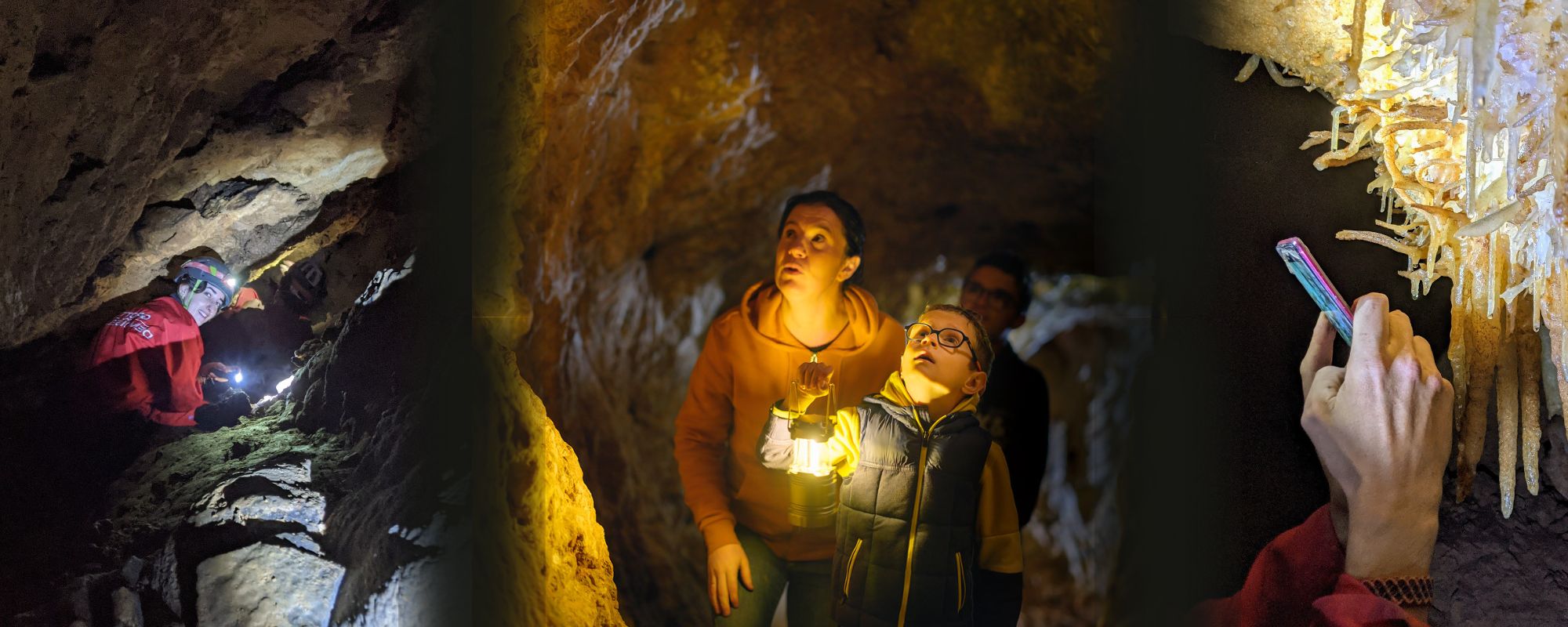 International Day of Tourist Caves and Underground World
The Ladies' Cave is mobilizing to celebrate the International Day of Caves and Underground Tourism on the theme of "Crossed Eyes".
---
A day to discover the Underground World
On Tuesday, June 6 and the weekend of June 10/11, 2023, we invite you to live a unique experience to discover the underground environment of the Thaurac in its various facets.
Tuesday, June 6
Guided tours to discover the Cave des Demoiselles throughout the day. The day ends with the famous lantern tour, led by our cultural and scientific mediators.
Photo exhibition under the rock shelter highlights the magnificent caves of France, part of the French Federation of Tourism and Underground Heritage. It is directly accessible, free and free.
Weekend of June 10 and 11
Introduction to caving, exploring the cave on guided tours led by our guides
Discover the wildlife that surrounds us with dedicated entertainment stands.
FFTS photo exhibition
The outing to the Demoiselles Cave for the International Day of Caves and Underground Tourism is the highlight of this weekend! It's a unique way to discover the Thaurac and rediscover the beauty of our cave with a fresh look!