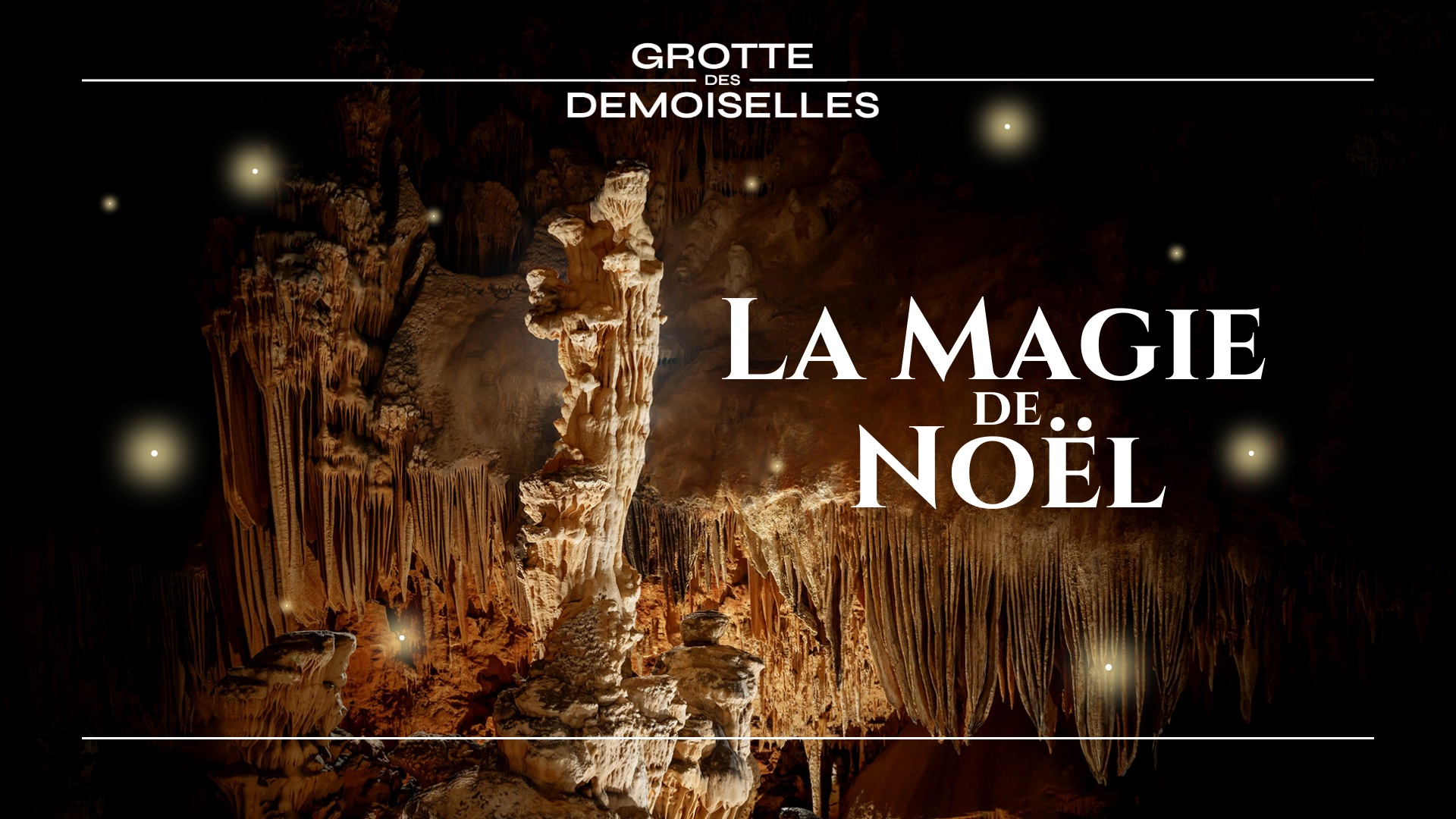 The Magic of Christmas
The Grotte des Demoiselles awakens the magic of Christmas in its Underground Cathedral!
---
Christmas Mass
A triumphal return: The Ladies' Grotto revives the tradition of celebrating Christmas in its underground cathedral. After more than 50 years, this long-awaited celebration has finally come to life. Underground, at a depth of 70 metres, Jesus' nativity was celebrated with unparalleled fervor.
In a solemn and joyful atmosphere, the faithful gathered for a moment of recollection marked by sharing and hope. The mass, led by Father Gabriel, was accompanied by the haunting melodies of organist Sylvain Pluyaut.
La Grotte des Demoiselles, guardian of traditions, has once again united the community around the magic of Christmas. Until next year, these memories will continue to inspire and nourish hearts. The Ladies' Cave remains a place of celebration and gathering, where the Christmas light will shine forever.
The Christmas Concert
Inspired by the famous Viennese New Year's Concert, this magical musical event was held in the heart of the underground cathedral. The world's finest Christmas carols resonated, creating a magical atmosphere that captivated audiences. This unforgettable moment celebrated the holiday spirit and the beauty of music, leaving precious memories for all who attended.
La Grotte des Demoiselles has added a new page to its history with this Great Christmas Concert, where music and magic have mingled to create an enchanted evening. While waiting for the next edition, we recall with wonder this magical experience that made our hearts vibrate.